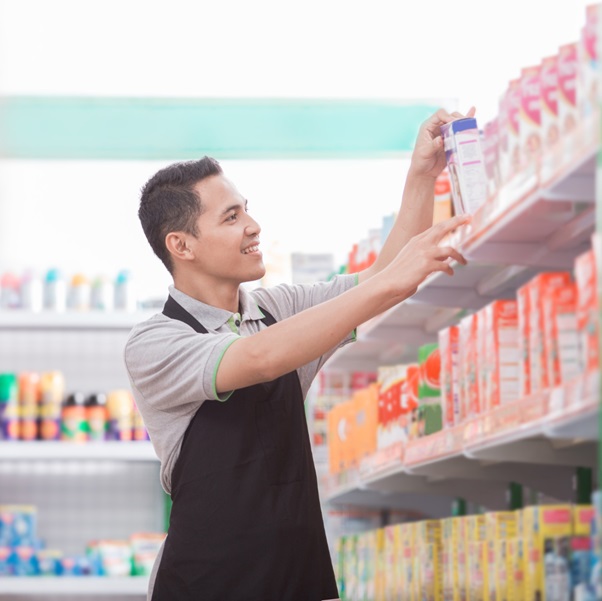 You can find plenty of convenience stores in Singapore because it's where people get their daily needs while on the go. You can buy bottled water, affordable meals, and light snacks. It's convenient for students, professionals, and anyone who needs a short break from their daily lives. So, starting a convenience store business is a good option, but making it successful is another story. Learn how to keep your store organised with stainless steel shelves.
Yes, using shelves can help you display products where people can see them carefully. An organised store can also attract customers and improve your business performance. So, here are some tips to have an organised store with stainless steel shelves and a wire security cage.
How to Organise Your Convenience Store With Stainless Steel Shelves
A convenience store is like an oasis in a bustling city. To most people, it's where they can take a break from the daily grind. Perhaps, workmates eat together on their lunch breaks, or college students take a break from their studies. It has been for many busy people as it can offer fast services. So, here's how to make your convenience store organised with stainless steel shelves.
1. Manage the Inventory
Of course, managing the inventory leads to a more successful store because you know how many stocks you have for a particular product. This way, you can inform the customers in advance about the availability of your offers. For this reason, you need organised stainless steel shelves to see the products. Perhaps, you can also hire staff for more help.
2. Secure Your Warehouse
Apart from the inventory, secure your warehouse to avoid product mismanagement. Perhaps, you can use a wire security cage to have a safe space for the essentials like money, documents, and business permits. This way, you can rest assured that the items will be safe.
3. Improve The Store's Interior Design
Another way to ensure success for your business is to improve the store's interior design. You can add a theme to your store to keep the customers and passers-by interested. For instance, you can make your store's theme like a science lab. Instead of a typical shelf, you can use laboratory storage shelves to achieve the desired mood for the store.
4. Ensure That The Store is Clean
Since you're selling food, you must ensure they are safe to eat to avoid complications. Or worse, a customer might file a complaint which leads to a legal battle. You don't want to lose your reputation, so make sure the store is clean. Set a schedule to have a general cleaning to keep the store and warehouse spotless and free from germs.
5. Hire Well-Mannered Staff
Of course, you must hire well-mannered staff to prevent disrespecting the customers. Remember, Singapore is a diverse country, and friendly staff will respect the customers regarding their skin colour, gender, age, and professional background. On top of this, a well-mannered staff will also be a productive employee that can help you organise your stainless steel shelves.
Make your convenience store successful with Shelvings, where you can get a laboratory trolley, stainless steel shelves, and wire security cages. So, visit their website to learn how they can help you improve your warehouse storage.